It's finally the time of the year to go back and play your favorite Christmas playlists again. Only this year, JBL's going to transport you into the magical land of Christmas with the help of their wide range of high-quality audio gears. Just press that play button, and let JBL do the rest. Whether you prefer stylish wireless earphones to hardy, adventure ready speakers and a sleek sound bar for the home—JBL's always got the perfect audio gear for everyone to get pumped. JBL's got so many gift choices, you and your loved ones will definitely be spoilt.
JBL Tune 120TWS ($149)
Consider this as your affordable, beginner product to the world of the JBL audio gears. But don't be fooled—these in-ear babies pump out JBL Pure Bass Sound to transform your entire music experience. It's sleek and wireless design makes this the perfect everyday gear to listen to your favorite tunes.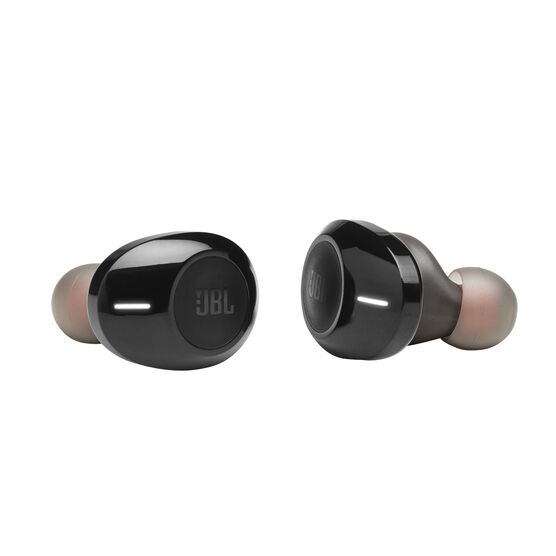 JBL Live 650BTNC ($249)
Level up your music experience with these wireless over-ear headphones. Escape the hectic reality and tune yourself into an immersive sound experience with JBL's Active Noise-Cancelling technology that filters out ambient sounds. The cool part is, you can still have conversations without removing the headphones thanks to its TalkThru technology.
JBL Reflect Flow ($239)
Whether it be HIIT, Boxing, Yoga or Zumba you wish to do, JBL Reflect Flow's got you. This one's a match made in heaven for fitness enthusiasts, with ergomomic silicone tips and patented Freebit enhancers, these earphones will stay on throughout the most hardcore exercises. It even has IPX 7 waterproof, so you can enjoy the pool and the epic sound. A great gift for those looking to get a head start on those New Year fitness resolutions.
JBL Flip 5 ($179)
Epic sound on the go? This is your solution. With its waterproof casing and ability to withstand any weather conditions, there's no limit where this speaker can transport you. Having the technology of the legendary JBL Signature Sound, you can count on this speaker to up boost your adventures.
JBL PartyBox 100 ($499), JBL PartyBox 300 ($699)
With this festive season coming up, we can expect a lot of Christmas parties. And what are parties without great music blasting in the background? Packed with high-energy JBL Signature Sound, variable light effects and massive battery life, this speaker's going to keep your party going all night with all different lights.
JBL Pulse 4 ($399)
Shine bright like a diamond! More like, shine bright like the JBL Pulse 4. Get the ultimate party experience with this speaker, combining the power of incredible sound and visuals to create an unforgettable experience.
JBL Link Bar ($499)
Forget going to the cinemas, bring the cinema home to you with the JBL Link Bar. Equipped with the content of Android TV and the intelligence of the Google Assistant, this powerful sound bar will enhance your Netflix and Chills. Get ready to be glued to your seat.