Tick Tock, the season of gifting comes a-knocking. After a whopping 15 years in the accessible luxury timepiece and jewelry industry, Norbreeze Group is celebrating by showcasing a diverse collection of watches and accessories from August Berg, BERING, Olivia Burton and Paul Hewitt.
August Berg
August Berg's timepieces are more than meets the eyes, it is an inspirational ode to remind us of how precious time is, and to make conscious choices with it. This season's collection will include colors to fit every occasion, such as Rose Gold Classic Noir with Black Leather and Ash & Orchid Rose Gold Mesh, inspired by the pink Danish sunsets.
With their timepieces, they also aim to change the world one wrist at a time—with every watch sold, they will give a child in Asia and Africa at least 6 months of quality education, and for every 20,000 watches sold, together they will build a school. Alas, the gift of time is a good one.
BERING Time
With clear, streamlined forms and pure elegance, these BERING watches will remind you of the beauty of the Arctic. As they say, put on a BERING watch, and thou shall radiate modernity, minimalism and pure elegance—as seen in their diverse collaboration with top Danish designer Max René. These timeless piecesare taking it up a notch this season, with their slimmest watch at only 4.8mm.
Olivia Burton
It's no wonder these vintage and nature-inspired watches and jewelry are a dime, they were lovingly created by two best friends, Jemma and Lesa. Beautifully completed with fun florals and their signature Queen Bee, these watches are perfect for an everyday or more sophisticated look. Their new Christmas collection, featuring the Snow Globe and Winter Wonderland Range are sure to send everyone through a whimsical journey.
Paul Hewitt
Showcasing the North German way of life, Paul Hewett's iconic watches, jewelry and accessories will give you the special maritime feeling, tradition and clarity inspired by the elegant Nordic style. Their evergreen collections; Everpulse and Breakwater will make you #getAnchored. Energetic, casual and outgoing is the vibe of the Everpulse line, whilst the Breakwater embodies a sporty and classic vibe.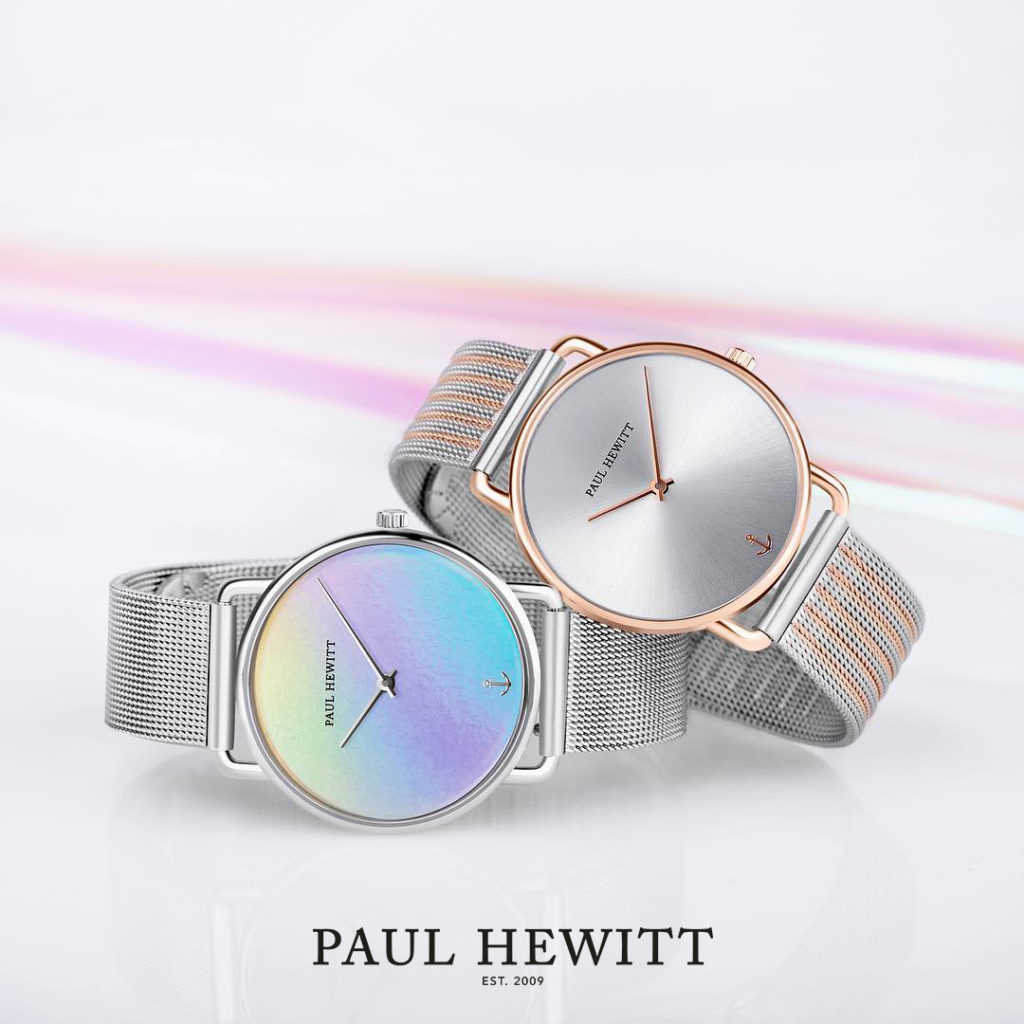 To make a purchase, you may do so online through www.cocomi.com and through retail stores at at ION, NEX, Raffles City, Takashimaya, Tangs, Westgate, VivoCity. Full store details can be found here, https://www.cocomi.com/pages/stores.