Surpass your own limits and beat your fitness goals with the Skechers GOrun Challenge 2020, a virtual race for athletes and fitness enthusiasts to challenge themselves and boost their results.
From now until 13 December 2020, the virtual race gives both novice and seasoned runners the ideal opportunity for reaching and even surpassing their own personal peak. In addition, participants will be able to receive attractive Skechers rewards, including discount vouchers upon both sign-up and completion of the race.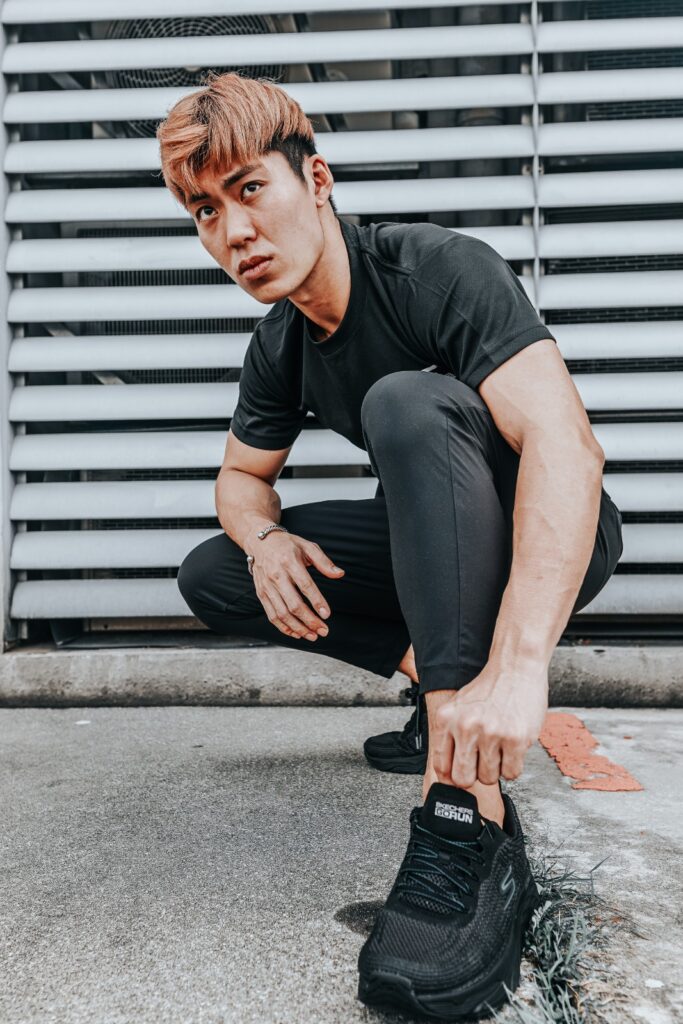 Organised in conjunction with the introduction of Skechers' latest GOrun Max Cushioning performance footwear range, all participants will receive a voucher for 30% off running footwear, which includes this latest launch. Experience the comfort that performs with the Skechers Max Cushioning series, providing you with maximum comfort at every stride.
With the race's virtual format, choose your own path to run on, whether it's the sports track, park walkway, or just the treadmill at home. Set a distance target in one of three categories and aim to beat the goal, ending the year on a high as you celebrate this personal success. Friends or family who want to run together can even form teams of four and stand to win the Team Ekiden Award with a pair of shoes each for the whole team!
Choose your own direction, whether it is the sports path, park track, or just the treadmill home, with the competition's virtual format. Set an aim in one of the three categories and strive to reach the objective by celebrating personal achievement and finishing the year high. A group of four may also form friends or families involved in running together and stand to win the Team Ekiden Award with a pair of shoes for the entire team.
Event Details
Registration for the Skechers GOrun Challenge 2020 is now open for sign-ups at https://web.42race.com/race-bundle/skechersgorun until 10 December 2020; registration is free.
Event Date:
30 November to 13 December 2020
Event Fee:
Event sign-up is free of charge. The race Finisher T-shirt is chargeable for an additional fee.
Registration Entitlements:
Register for the event and receive a 30% voucher for all Skechers running footwear, the perfect companion to help you run the distance.
A personalised E-Bib will also be provided upon registration, which can be shared on social media platforms. Rope your friends and fellow runners in so you can all race together! Finisher Rewards:
Complete the target distance within the event period and receive a 'Buy 1 Get 1 Free' voucher for use on regular priced items at all Skechers concept stores.
Finisher E-Certificate and E-Badge will be given upon completion of the chosen category. Inspire your friends and family with your personal achievement by sharing them on your social media platforms!
Race Categories & Submission:
Race categories available are 5km / 10km / 50km.
Complete your race submission via mobile app or weblink provided. Multiple submissions are allowed within the period of 30 Nov to 13 Dec 2020. Race Awards:
Team Award: Team Ekiden Award – Teams of 4 can come together to run a combined distance of 50km, and submit an inspiring journal entry of their race experience online. One team will win a pair of Skechers footwear each for all members of the team.
Individual Award: Top Reviewer Award – Purchase the Skechers Max Cushioning shoes and write about your experience running in or wearing the shoes, sharing your post on social media. One top reviewer will win a pair of Skechers footwear. Merchandise Add-Ons:
.
• Additional merchandise for the finisher T-shirt is available for purchase to all participants. T-shirts can be collected in-store at designated Skechers stores, or via doorstep delivery at an additional fee.