Thinking of going on a little weekend getaway? Living in Singapore, your best bet would be going to Kuala Lumpur, Malaysia. If you do decide to take on a retreat to Malaysia's capital, have a look at our recommendation of hidden restaurants to visit for an out-of-the-ordinary experience. With so many interesting cafes and unique restaurants to visit, you're sure to come back home feeling satisfied and rejuvenated. Here's some of our favorites;
Asam Laksa Petaling Street
Located in the Malay-Chinatown of Kuala Lumpur, this street offers some of the best spicy, sour, tamarind-based asam laksa and penang laksa in the form of an old school hawker. The stall's been running the business for years, so needless to say it's enticingly delicious. To find the stall, try to make your way through the wet market of Madras Lane. It's a little difficult to navigate your way to it, but the prize in the end is worth it. After all, what's a hidden gem without a little challenge to seek your pot o' gold (or pot o' asam laksa).
Location: Madras Lane off Petaling Street, 50000 Kuala Lumpur, Wilayah Persekutuan Kuala Lumpur
Operating hours: Opens daily, except on Mondays (8:00am – 3:00pm)
Fung Wong Biscuit
Get nostalgic with this popular biscuit shop selling old-school snacks. Here you'll find some tasty charcoal toasted egg cakes, wife biscuits, walnut cookies, peanut candy, salted egg tarts and kong so biscuits.
Operating Hours: 9 am – 10 pm daily
Location: 21, Jalan Hang Lekir, City Centre, 50000 Kuala Lumpur, Wilayah Persekutuan Kuala Lumpur, Malaysia
Operating Hours: 9 am – 10 pm daily
Restoran Ahwa
Want a taste of heaven? Dive in to the luscious dishes at Restoran Ahwa. You might be overwhelmed with the number of stalls at this restaurant, so we recommend their specialty—Hokkien noodles. To prove our statement, take a look around and you'll see every table having a plate of the Hokkien noodles. Besides the noodles, you might also want to try the impeccably tasty Penang Lobak. The only con is that having being around for years, the place does attract a large crowd of hungry customers, so it does get a little tricky to find a seat.
Penang Lobak
Location: No. 66, Jalan 14/48, Seksyen 14, 46100 Petaling Jaya, Selangor, Malaysia
Operating Hours: 4.30 pm – 1.30 am daily
Claypot Opposite Summer View
We were excited to find this hidden gem recommended personally to us by a local tour guide. It does not have a name, but the nearest landmark is Summer View Hotel. We tried the Wok Hey Taste and it was everything we expected it to be—authentic rich flavors. You'll love the traditional taste.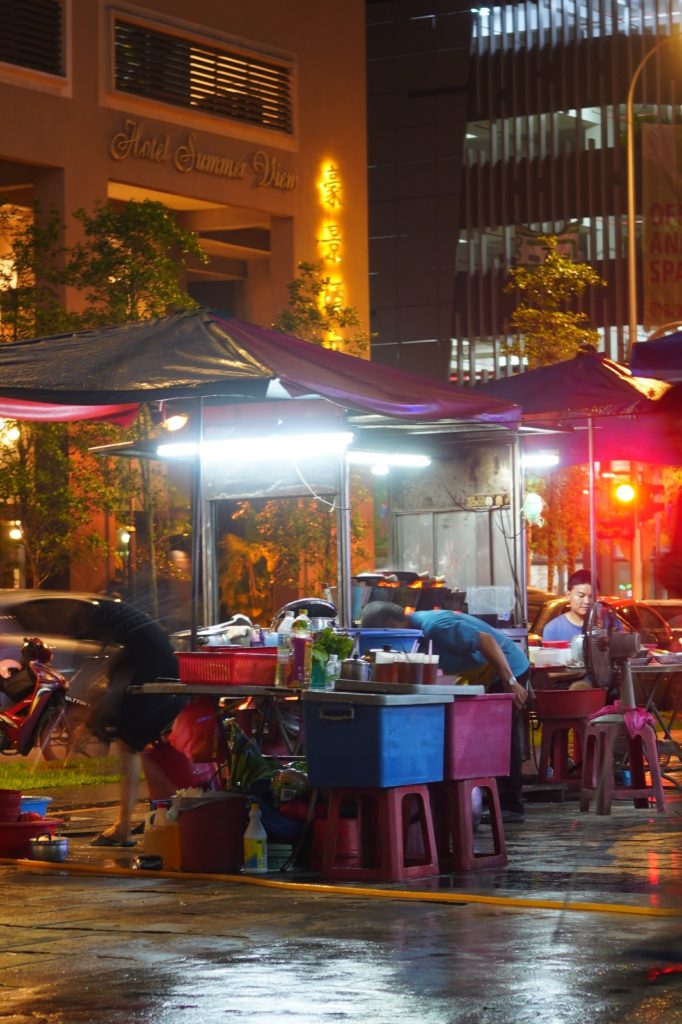 Location: Opposite Summer View Hotel, 165, Jalan Tun Sambanthan 4, Brickfields, 50470 Kuala Lumpur, Wilayah Persekutuan Kuala Lumpur, Malaysia