Singapore will be celebrating her 54th birthday in August and in the weeks leading up to National Day, Millenia Walk has carved out a slew of enticing offers and activities to celebrate the special occasion.
For a start, The Great Hall at Millenia Walk will comprise a market fair where homegrown brands are featured. They offer local delights from food, fashion to craft including a line-up of F&B tenants with their new creations as well as whisky tasting to find the perfect one from an extensive collection of labels.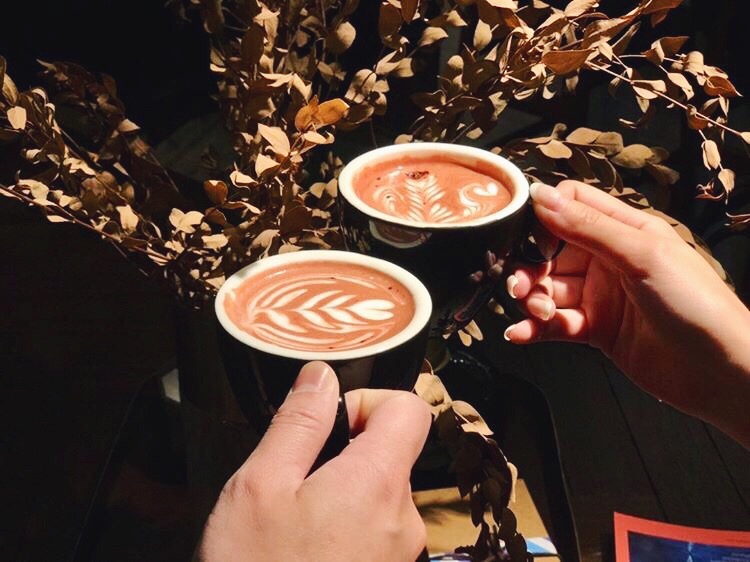 COMMUNE CAFÉ is for all who love coffee. Our baristas adjust and calibrate our machines daily to bring out the best coffee profile for the beans we are serving. Our belief is that in doing so celebrates the relationships in that journey of the coffee bean.
New offering
Sink into the velvety smoothness that is our Red Velvet Latte ($6.00 for hot and $7.00 for cold) – rich in texture just as much as it is in colour. Available with coffee or without, indulge your taste buds in the decadent taste of chocolate with gentle hints of vanilla.
---
ELEMEN is a dining concept focused on a modern interpretation of natural and meatless cuisine. It is dedicated to fostering the well-being of our customers through our wholesome meatless recipes and use of natural ingredients. Our Elemen restaurants offer a pleasant dining experience and our brand motto "Love Self, Love Earth" explains our focus of serving healthy and natural food, without compromising the sustainability of the environment.
New offering
To celebrate Singapore Bicentennial – Elemen is proud to present you our specially curated Local-licious menu with 8 courses ($38.80) – a taste of yesteryear 200. Transforming classic hawker staples and beloved Singaporean dishes through bold creation and modern cooking techniques.
Promotion
For every Local-licious set ordered, receive a can of Good Old Taste Singapore snacks. Available while stocks last.
---
FUMÉE BY HABANOS is a new hospitality concept offering dining, entertainment and retail. Spanning 6,000 square feet, it comfortably seats 390 people on her terrace deck, dining hall, wine club and private rooms. Diners can also enjoy a unique dining experience on its comfortable outdoor terrace. The vast indoor and outdoor space allows easy transformation from holding private functions to corporate events. To provide top-notch musical entertainment, every Friday there would be live band entertainment featuring different hot and new local acts.
New offerings
Fumée Chicken Rice ($20.00) – Roasted Chicken leg placed artfully on top of a heart-warming bowl of Orzo Risoni (top pic).
Laksa Prawn Pasta ($20.00) – Pasta cooked in rich and fragrant Laksa-inspired sauce with Tiger prawns (bottom pic).
Promotion Singapore's locally brewed Craft Beers from $9.80* each. Get $1 off when you buy any Signature Burgers. Choose from Golden Ale, Oatmeal Stout, Iguana Lager, Bohemian Pilsner or West Coast IPA.
---
JOY LUCK 65 is the new jewel in the slow food scene in Singapore. Prepared from scratch with carefully chosen, finest seasonal ingredients using no MSG and chemical additives, it offers plentiful of wholesome dishes that promote nutritional goodness. The menu offers one a taste of traditional food preparations and to be intrigued by fusion flavour twists, delivering the kind of home-cooked freshness and good taste, each time, every day!
New offerings
Mantou Bhaji ($7.50) – mildly spiced mixed vegetables curry served with fried Chinese "bread pillow". An Oriental-inspired snack dish (top pic)!
Plantain(Banana)Samosa($8.50)-crispysamosawith special cooked banana filling, served with tamarind chutney (bottom pic).
Idly Manchurian ($10.50) – cubes of idly (Indian-style steamed rice cakes) dipped in spicy flour batter, fried in a Chinese-style sweet and sour sauce.
---
KITH is where you can find good coffee, as well as delicious, fuss-free and simple serving dishes. Kith is for those who enjoy the unbeatable combination of good coffee, food and company anywhere in the world.
Our food menu consists of original recipes conceptualized by our own chefs, drawing upon their years of experience to come up with a selection of dishes that make use of the freshest ingredients for simple, hearty and wholly satisfying fare.
One of the local favourite, the Kith Black Curry is concocted using specially fried spices for its nice dark colour and roasted to produce a smoky flavour as compared to the usual curries. Pair it with cumin yellow rice that is wrapped in a banana leaf for extra flavour.
---
PATISSERIE G was established in 2012 and offers a range of cakes, baked goods, specialty coffee, and savory items, presenting chef Gwen Lim's vision of French pastry and baked goods made using only the best quality ingredients.
Bandung Éclair ($9.50) with crunchy Ruby chocolate pearls, Bandung pastry cream in lime, choux pastry.
Exclusive Flavours Macarons ($3.00 each).
---
SUPERTEA is founded by a bunch of passionate artisan tea lovers with a vision to revolutionize the tea-drinking experience. Handcrafted with imported tea leaves from the high mountains of Taiwan, enjoy bold, authentic creations from our Crazy Tea Lab.
Chendol Boba Milk ($5.80 nett) – Indulging in Singaporeans' all-time favourite dessert with a twist, Chendol Boba Milk is a dessert in a cup that you can slurp its ice old sweetness to the very last drop.
Kopi Cheese Boba ($4.80 nett) – Lovers of traditional coffee can now have their caffeine fix in the form of the new Kopi Cheese Boba, with our signature sweet warm brown sugar boba guaranteed to get you asking for more!