Buenos Diaś! We here at Craziben are huge fans of Mexican food, and we only crave the most authentic flavours. That fresh taste of cilantro and tomato salsa, scrumptious beef, spicy habanero sauce and crispy taco shell, it just makes the mouth water with excitement. Mexican cuisine has entered the food scene in Singapore for years now, but not all presents the most authentic taste. We've tried it all, and we're here to give you a list of the most authentic tasting Mexican food in Singapore!
Muchachos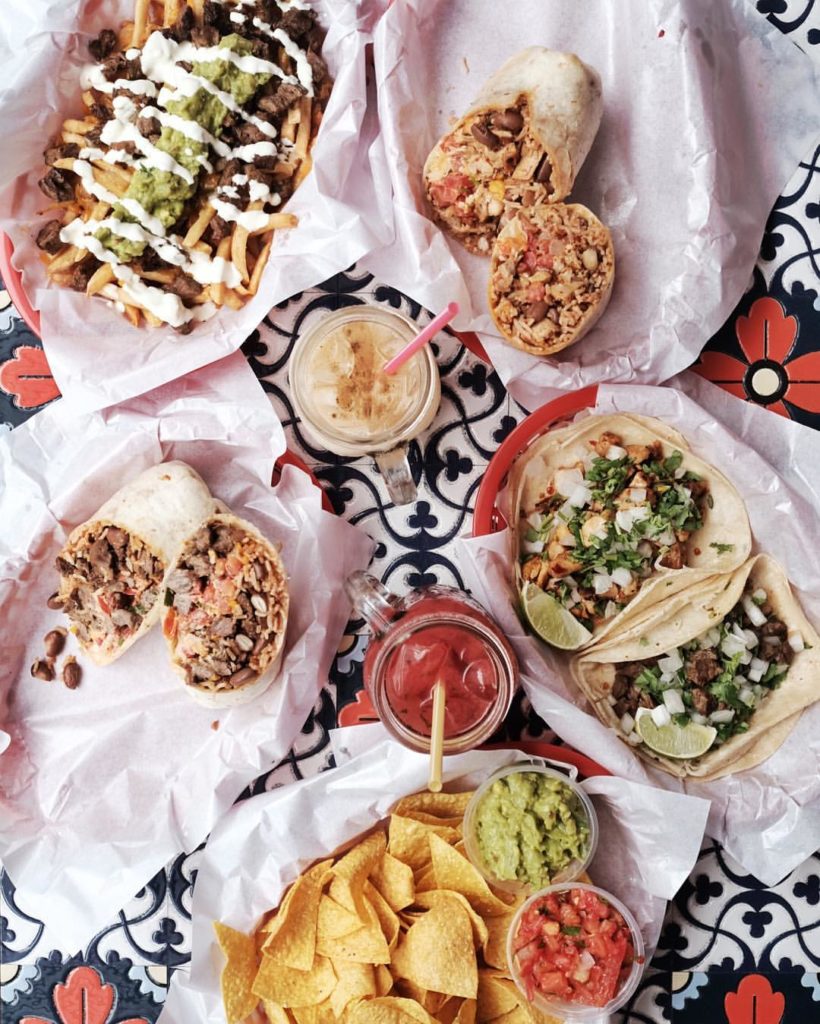 So far, this is the most authentic Mexican we've ever tasted, we feel like we stepped into the motherland itself! We went to the states a couple months back and tried out the US-Based Popular Mexican food chain Chipotle, and when we came back to Singapore we couldn't forget the delicious taste. When we found Muchachos, we were absolutely awestruck by how similar it tastes! We later found out that was a no-brainer, because their dishes were inspired by American-style Burrito joints that take reference from San Francisco's Mission District. They have reasonable price as well, with tacos starting from $4.80 and burritos from $12.
Address: Frasers Tower, 182 Cecil St, #01-01, Singapore 069547 
Opening Hours: Mon-Sat, 11am – 9.30pm
Guzman y Gomez
This Mexican gem is found in several locations around the CBD area, so it's your go-to place for Mexican food. It was found by a New Yorker who relocated to Australia, and after moving he became frustrated with the lack of good Mexican options in the area, so he decided to start his own. It's safe to say that we have their burritos and tacos a little too often.
Locations: Asia Square Tower 2, Mapletree Business City, Orchard Gateway, Funan Mall, Northpoint City, The Star Vista, Guoco Tower, Novena Square, Katong in Deliveroo Editions, Ocean Financial Centre.
Café Iguana
Co-founded by an American, this restaurant serves up the best US-Mexican food ala those restaurants in California. The restaurant, located on the river in Clarke Quay, makes it the perfect place for an after-work hangout or a weekend date.
Address: 30 Merchant Road, #01-03 Riverside Point, Singapore 058282
Opening Hours: 4pm – 12 am (Mon-Thu), 4pm – 1 am (Fri), 12 pm – 1 am (Sat), 12pm – 12 am (Sun)
Piedra Negra
It's colorful location in little shophouses really gives you that Mexican vibe. Not only are their Mexican food so filling and delicious it keeps us coming back, but their live DJs and cocktails give that great atmosphere on weekends. Plus, their price doesn't leave a gaping hole in your wallet!
Address: 30 Merchant Road, #01-03 Riverside Point, Singapore 058282
Opening Hours: 12 pm – midnight (Mon-Thu), 12 pm – 12 am (Fri), 5pm – 2 am (Sat)
MexOut
It was opened by three young expats who are firm believers of 'fresh-Mex', a casual style of Mexican cuisine yet again inspired by Chipotle. It's multi-step ordering process is really fun, and adds on to the Chipotle resemblance. You first start off by picking your carbs like tacos, burritos, or rice. Then, moving on to proteins such as chargrilled chicken, cochinta pibil, tender corne asada or beef barbacoa. Finish it all off with beans, salsas, or guacamole—an essential to give that Mexican taste.
Address: #01-01 Far East Square, 39 Pekin St, Singapore 048769 
Opening Hours: 11 am – 10 pm (Mon-Fri)
Lucha Loco
This one is constantly hailed a fave by the expat community for the food, drinks and overall ambiance—and that's how you know it's the real deal. It's location in the bustling Duxton Hill makes it always busy with customers, making it a go-to place for a lively night out, especially after work.
Address: 15 Duxton Hill, Singapore 089598
Opening Hours: 12 – 11 pm (Mon-Tue), 12 pm – 12 am (Thu-Fri), 5 pm – 1 am (Sat)