Christmas is all about sharing and having a yummy feast together—but it's also about enjoying yourself and not going crazy preparing a big feast. What better way to do it than to treat your colleagues, friends and family to a scrumptious meal, all in the comfort of your own home, without the added stress of cooking? This year, treat yourself to the Best Ribs in Town with Morganfield's new festive delivery menu. Get ready to have all your guests salivating with an extravagant line up of meaty meals. Psst.. we've also got a surprise for you. Stay tuned to the end of the article for a little treat. But first, here's the line up;
Orange Marmalade Glazed Whole Gammon Ham
For the sweet and savory, we have you the impeccable whole Gammon Ham, slathered with sticky Orange Marmalade Glaze. Best of both worlds.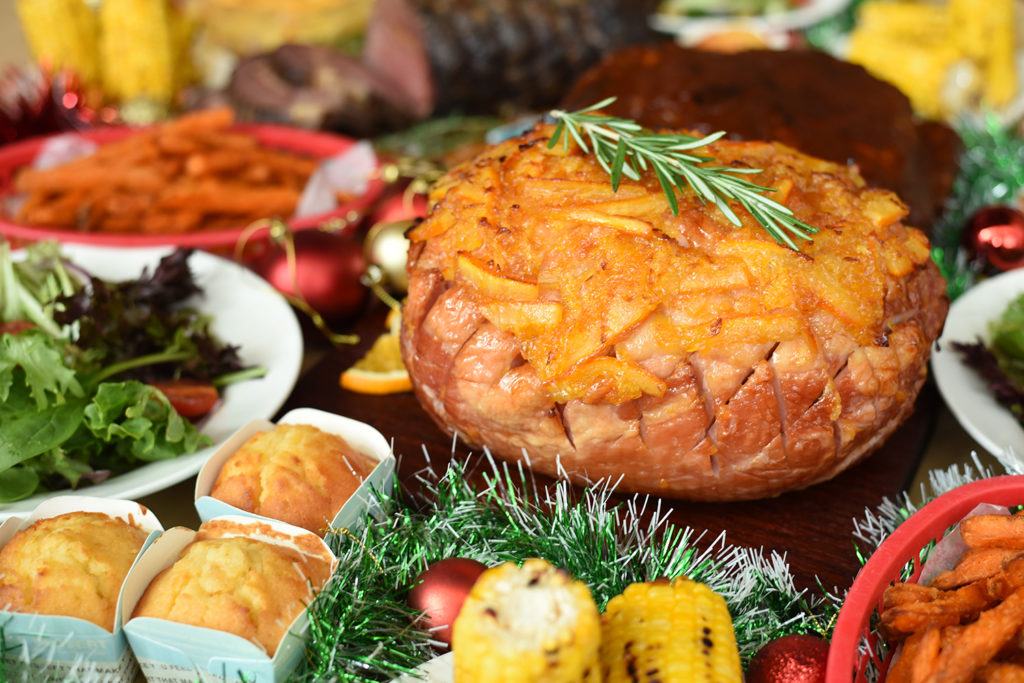 Barbeque Beef Rib
Irresistibly juicy, this tender beef will melt in your mouth. The combination of Hickory BBQ sauce, Demi-glace and Dijon Mustard will have you flying in cloud nine.
Roast Beef Ribeye
What's a Christmas dinner without your good ol' Beef Ribeye?
Crackling Pork Roast
Juicy tender meat, crispy crackling skin. It doesn't get any better.
Plump Roast Chicken
Stuffed with Rosemary, onions, celery and carrots. Delicious.
Morgan's Christmas Feast
Perfect for the small reunions at home, this feast includes Cranberry Sticky Bones, Crackling Pork Roast, Gammon Ham, Sausages, Garden Salad, Roasted Potatoes, Cornbread, Mexican Grilled Corn, Roasted Pumpkin
Ready to order? Use our promo code "CRAZIBEN10" for a 10% off discount code for orders placed before 8 December 2019. Have yourself a little treat. For more information, do visit their website at www.morganfields.com.sg/christmas.