The New Year is a time to press that reset button on life. Your everyday stress accumulated can take a toll on your mental health—which is why this year, we're resetting our state of mind and soul to make it a beautiful and peaceful place to live in. Yoga and meditation has been scientifically proven to be therapy for the soul, so today we bring you our top favorite yoga studios in Singapore. Time to enter 2020 with a happy mind and soul!
Yoga Movement
Yoga Movement first started as a small concept in a Shophouse along Carpenter street, but has now expanded to six studios all around this sunny island. We love how aesthetically-pleasing the interiors of the studios are, with even their Robertson Quay outlet having a nice outdoor cafe area serving healthy delights for that post-yoga meal. Their classes range from beginner to advanced with experienced instructors, so there's always an enjoyable class for everyone.
www.yogamovement.com
The Yoga Collective
Founded by Sandra Riley Tang of local band The Sam Willows and yoga teacher Maylis Cao, The Yoga Collective is heavily influenced by traditional yoga philosophy. Besides traditional yoga classes, they also offer HIIT and calisthenics to build up strength and stamina, and overall work up a good sweat! Don't worry about not being able to catch up, because their helpful instructors are always there to guide you through the class.
www.theyoco.com
Yoga+
Their picturesque studios offer vinyasa-based classses and cater to a wide range of abilities. If you're focusing more on your mental and emotional state, relax in their Yin classes. Alternatively, if you feel like getting that body going, take on their vinyasa classes. Aside from yoga classes, the studio also aims to bring the yoga experience beyond the mat and collabs with local brands that focuses on health, wellness and mindful living. Therefore, expect regular art jams and book clubs in the studio.
www.yogaplus.sg
Freedom Yoga
A step in their beautiful studio drenched in natural light will already have you in a peaceful state of mind. Try out their unique Flo-ga classes, which combines dance with yoga in a choreographed yoga flow where poses are performed to the beat of hit tunes.
www.freedomyoga.sg
Yoga Lab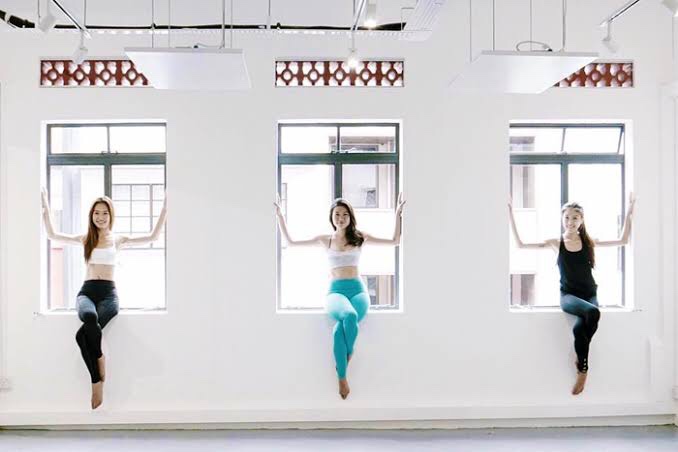 Yoga Lab is helmed by Singapore's most influential yoga instructor, Jasmine Chong. Their concept is unlike other studios—as their name Yoga Lab suggests, their classes are grouped under anchors like 'Biology' classes that focuses on physical wellness and 'Physics' that experiments with poses and postures. If only high school science was this fun! Their small and intimate classes ensures full attention on every student.
www.yogalab.com