• The region's most iconic scare event returns with five haunted houses, two scare zones and two killer shows
• For the first time ever, immerse in an original haunted house from the directors of blockbuster Thai horror films Shutter and 4bia
• Expect hair-raising encounters with Southeast Asia's iconic ghosts in The Chalet Hauntings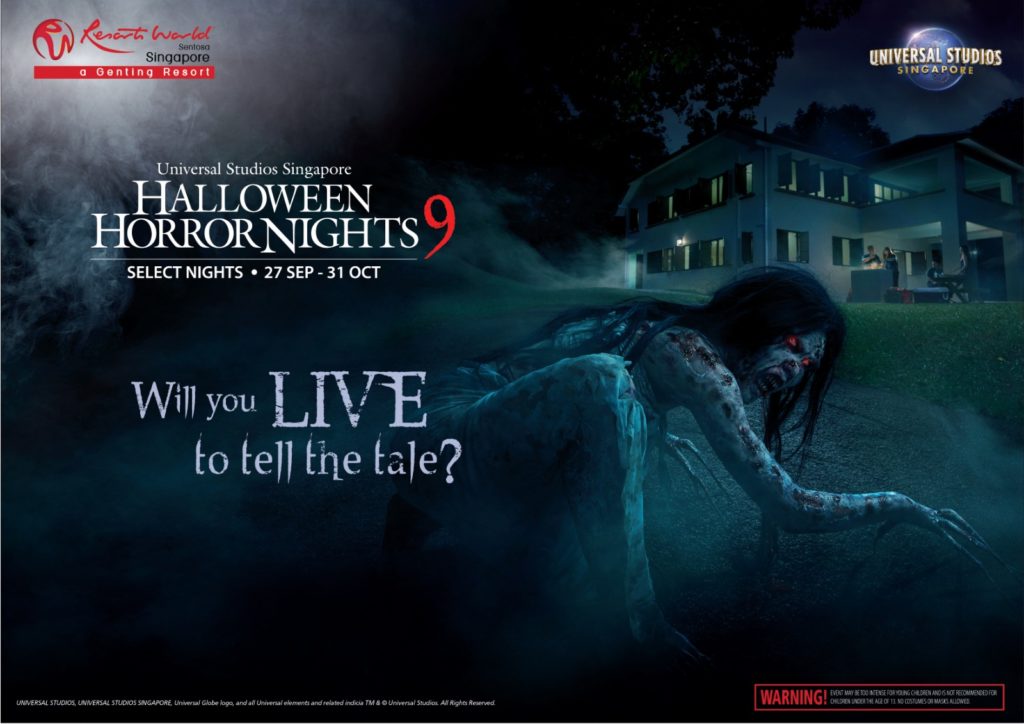 From 27 September till 31 October 2019, Singapore's largest and award winning scare event – Universal Studios Singapore's Halloween Horror Nights returns for the ninth edition and horror fans can experience five haunted houses, two scare zones and two killer shows, and try to survive the Undertaker.
---
1.The Chalet Hauntings Set to Resonate with Local Horror Fans (House)
Adding on to the list of ever-popular Asian-inspired horrors is The Chalet Hauntings, brought to you by Official Partner Traveloka. Here, Singaporeans can relive one of the most commonly shared experiences of paranormal sightings in their teenage years. This house will feature the event's most extensive collection of Southeast Asian ghosts – from the mischievous Toyol to the bloodthirsty Langsuir – in a single house. Not for the faint-hearted, The Chalet Hauntings plays off one's darkest fears with illusions that will trick the eyes and minds, raising fears and anxieties as guests unravel the mystery behind the disappearance of five teenagers.