CapitaLand's wholly owned lodging business unit,The Ascott Limited (Ascott), has opened lyf Funan Singapore, the largest coliving property in Southeast Asia. It is also the world's first property under Ascott's new 'lyf' coliving brand that is managed by millennials for the millennials and millennial-minded. lyf Funan Singapore is the first of Ascott's record-breaking property openings in Singapore this year.
Located in the heart of Singapore's Civic & Cultural District, lyf Funan Singaporeis at the epicentreof the city-state's buzzing retail,commercial, social and cultural belt.Spanning about 121,000square feetin gross floor area, lyf Funan Singaporehouses 412 rooms across 279 apartments.The nine-storey coliving property will haveeasy access, via a sheltered underground walkway,to the CityHall Mass Rapid Transit (MRT)interchange that is well-connected to the rest of the city.
lyf Funan Singapore is an integral part of CapitaLand's Funan integrated development, which also comprises two office blocks and a mall offering cutting-edge retail concepts, coworking spaces, urban farm, theatre, cinema, artisan shops, craft workshops, gymnasium, rock climbing, and futsal facility. Guests of lyf Funan Singapore can enjoy convenience with the plethora of recreational, retail, dining and commercial options right at their doorstep at Funan as well as surrounding landmarks such as CapitaLand's iconic integrated development Raffles City Singapore and the National Gallery Singapore. Catering to both short and long stays, lyf Funan Singapore is ideal for leisure and business travellers, expatriates, global assignees as well as digital nomads.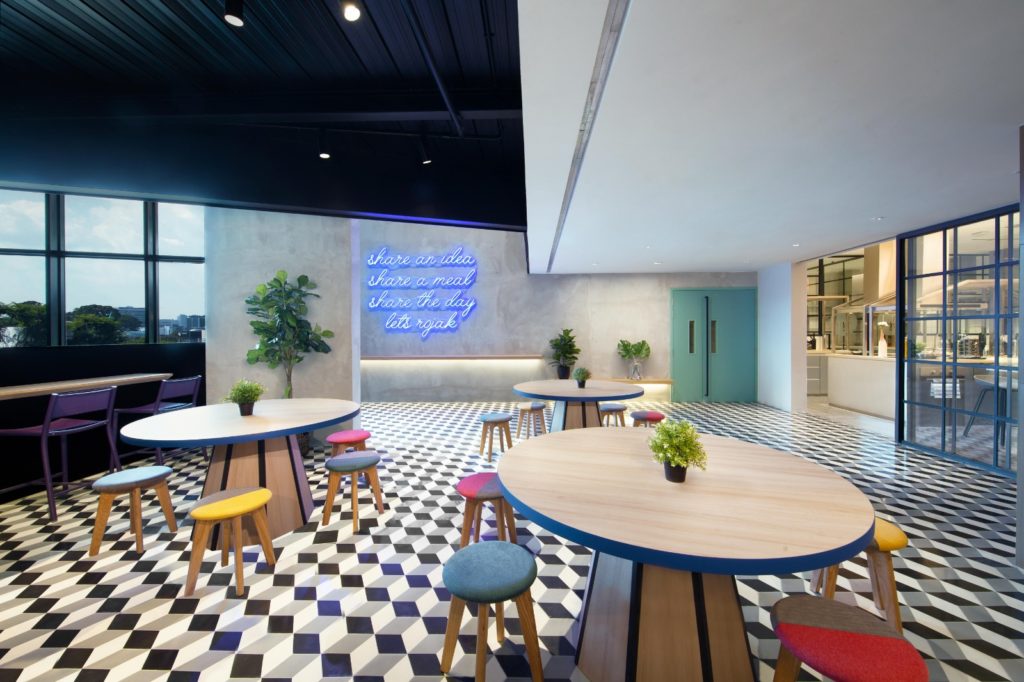 – Ms Mindy Teo, Ascott's Deputy Managing Director of lyf

"The booming millennial segment, which is the fastest growing travel demographic, already forms a quarter of Ascott's customer base and is expected to grow. Our lyf properties are specially designed to cater to millennials' craving for social connections, collaboration and cocreation. Guests of lyf properties can be assured of consistent quality in products and services given Ascott's 35-year track record of managing award-winning properties across the globe."
Ms Teo added: "We have seven more lyf properties to be opened over the next three years. We will open lyf in Bangkok, Fukuoka, Kuala Lumpur, Singapore, Cebu and Shanghai by 2022. Besides the countries where we have lyf, we are exploring to introduce lyf, via investment, management contracts or leases, to key gateway cities in Australia, France, Germany, Indonesia, Netherlands, South Korea and the United Kingdom."
Catering to the digital natives, lyf Funan Singapore provides a digital experience through its lyf app, allowing easy booking, payment and seamless access throughout the property with just a tap or swipe. Guests will get to enjoy discounts at various shops at Funan by showing their mobile key.
lyf Funan Singapore offers five interchangeable apartment types ranging from 18 square metres to 105 square metres to accommodate single, dual or group bookings, with room rates beginning at S$150++. They include One of a Kind (18 sqm), a studio unit with an ensuite bathroom for individuals and couples who enjoy their own space; Two of a Kind(43 sqm), featuring two private rooms with a shared kitchenette; lyf Style (18 sqm), a gaming-themed studio unit equipped with a PlayStation console, ensuite bathroom and a pull-down sofa bed, and also the Up & Down apartments (18 sqm) which come with bunk beds. The All Together apartments (41 sqm to 105 sqm), which are ideal for groups of up to nine, are business suites featuring two to six rooms with a shared kitchen, a Samsung Flip interactive smart screen to facilitate discussions, as well as a large table that doubles up as a workspace and dining area.
Watch the videos below to find out more about lyf and lyf Funan Singapore.