'Tis the season to #DreamBig! Have you got your wish list? We heard Ms. Santa is coming to town, bringing beautifully packaged gifts from her workshop, The Body Shop! This Christmas, The Body Shop is spreading female empowerment cheer. The brand teamed up with Plan International and Singapore Children's Society to open up a world of possibilities for girls and young women everywhere, so they can #DreamBig. The best part is, you get to be a part of the joy!
The Body Shop is releasing three new seasonal ranges, and three new advent calendars. Firstly, introducing the Special Edition Juicy Pear. Celebrate the festivities with the fruitiest, freshest and juiciest fragrance, enriched with pear extract from Italy. For those of you who loves fruity and floral scents, get the best of both world with the Special Edition Rich Plum. Enriched with plum extracts from Turkey, you'll be having glowing, healthy looking skin all season long. Last but not least, what is Christmas without warm, sweet scents that remind you of the gingerbread cookies in the oven? Indulge in the creamy Special Edition Warm Vanilla range, enriched with vanilla extract from Madagascar. All of the ranges come in the form of refreshing shower gels, body scrubs to reveal smooth skin, ultra-lightweight body yogurt, creamy body butters for soft skin, and hand cream to keep those hands extra-moisturized!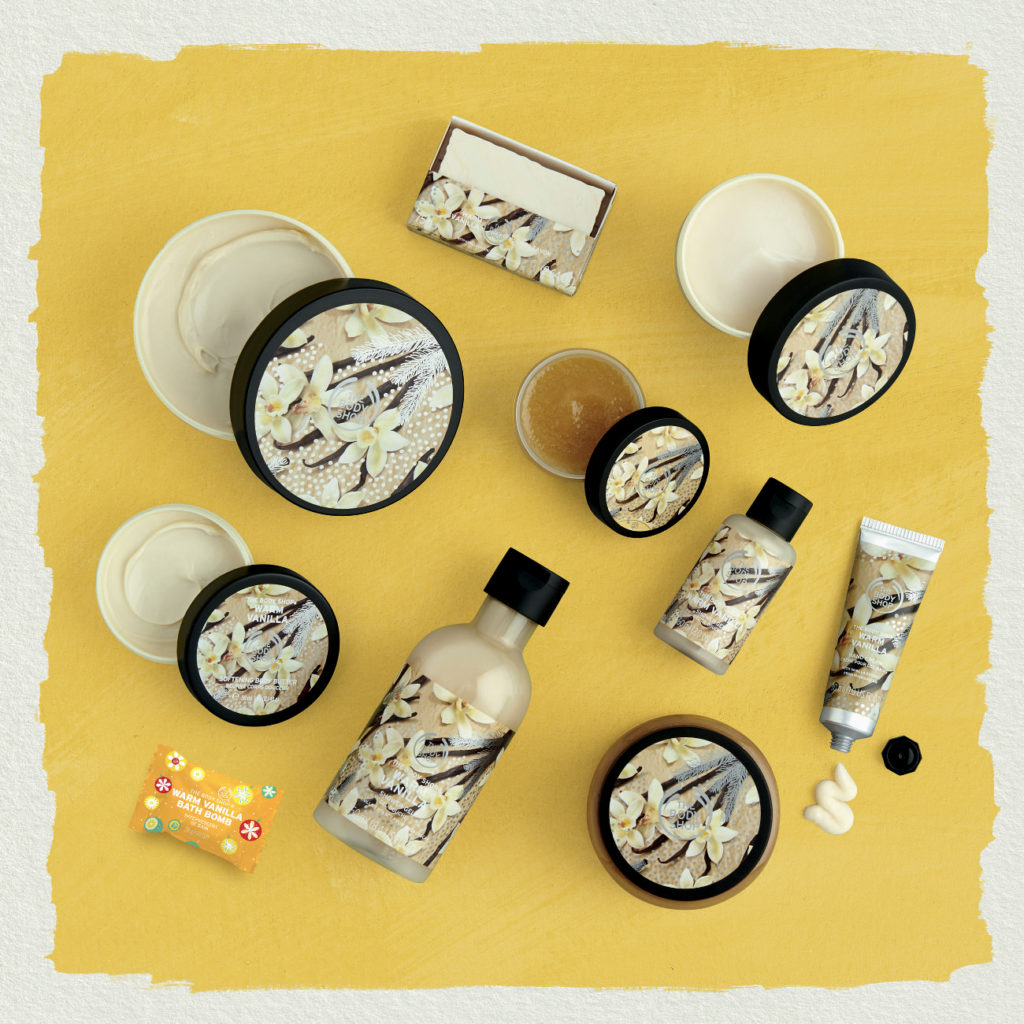 Take a trip to the snowy, festive streets of Brighton with The Body Shop's advent calendars. The Body Shop is spreading the Christmas cheer with three new advent calendars, each full of jolly surprises! Daily surprises include full-size iconic products, hot-off-the-press new launches and special edition collections. Catch them all in the Ultimate Advent Calendar, Deluxe Advent Calendar and Beauty Advent Calendar. If you look closely, it's not just about the (fabulous) products! Every day of the advent, you will be inspired by the achievements of brilliant women who dreamed big and made history, hidden in little trivia. Here's a little tip—on Christmas Day, collect your empty boxes, and create your very own dream festive village. Ta-Da! Gifts and décor all in one.
Beauty Advent Calendar

Deluxe Advent Calendar

Ultimate Advent Calendar
The festivities doesn't end there—The Body Shop also released gift collections, perfectly packaged to be sent to your loved ones. Give a gift of the floral English countryside with the Petal-Soft British Rose Premium Collection. If you know someone who loves body butters and Christmas, we've got your perfect solution—the Festive Body Butter trio lets you sample each of The Body Shop's special edition ranges; Juicy Pear, Warm Vanilla, and Rich Plum. Treat your loved ones into a mini facial spa day with our Glow Perfection Facial Mask Collection. They'll be pleased with their glowing skin, thanks to the full-size British Rose and Himalayan Charcoal mask. Our last gift set is a note to one of our most beloved ranges—the Strawberry and Coconut range. Expect fruity surprises with The Rocket Gift Set, packaged in an environmentally-friendly tin rocket ship. These gifts will make your loved ones' Christmas an unforgettable one for sure.
British Rose Premium Collection

Body Butter Trio
At the end of the day, your purchases will bring Christmas miracles to everyone in the world! Every purchase you make will go towards supporting education and training for young girls and women in Indonesia and Brazil, and four youth centers of Singapore Children's Society. That way, The Body Shop can help you spread the Christmas cheer, and help young women #DreamBig.