1. European-Themed Christmas Market
6 December – 8 PM onwards
7-24 December – 11.30am to 9.30pm
Capitol Singapore, Outdoor Plaza & Arcade @ The Capitol Kempinski
You've seen them in your favorite Christmas movies, now you get the live authentic experience at Kempinski's Christmas market. With over 50 booths offering food, fun, gifts and games, it's an enjoyable experience for all ages!
2. Fun-Filled Skating Rink
6 December – 8 PM onwards
7-24 December – 11.30am to 9.30pm
Capitol Singapore, Outdoor Plaza
Perfect for a romantic date or just a casual fun-tastic time with your family or friends. Go for an easy breezy skate or show off your moves!
3. Melodic Singing Tree
6 to 8 December – 7.30 PM to 8.30 PM
13 to 24 December – 8.30 PM TO 9.00 PM
Capitol Singapore, Outdoor Plaza
We know Christmas is full of miracles, but we didn't expect this Singing Tree! Sing and dance along to the as the tree performs your favorite Christmas tunes.
4. Snowfall in the Tropics
6 December – 8.15 PM to 9.15 PM
7 to 24 December – 7.15 PM, 8.15 PM and 9.15 PM. 
Capitol Singapore, Outdoor Plaza
Ever experienced a white Christmas in the tropics? Pretty impossible on a regular basis, but nothing's impossible at Capitol Singapore! Bask in the heavy snowfall and feel like you're in mid-December New York.
5. Santa Claus Meet & Greet
6 December – 6.00 PM to 10.00 PM
7 to 8 December, 14 to 15 December & 21 to 24 December – 2.00 PM to 6.00 PM
9 to 13 December and 16 to 20 December – 6.00 PM to 8.00 PM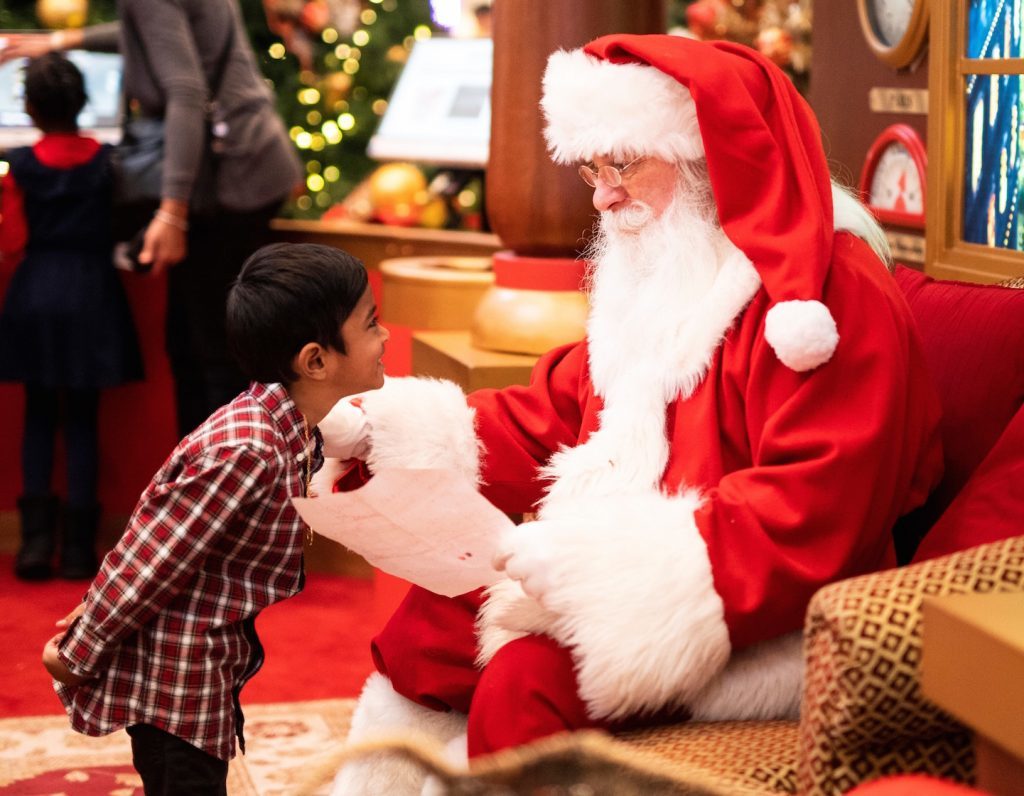 Did you prepare your wish list? Better get to writing and present it to Santa Claus in his super-exclusive meet and greet!
6. Instagram Wonderland
6 December – 8.00 PM onwards
7 to 25 December – 7.00 PM – 11.00 PM
Various Spots in CHIJMES
We know how much you guys love getting great Instagram content, which is why they've prepared seven Christmas-ornament themed installations for those insta-worthy pictures.